This is a blog about tech art, character rigging, Python, procedural art, animation and creative coding.
If you have any questions or comments, you can send me an email at chris@chrislesage.com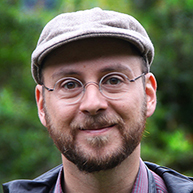 My name is Chris Lesage and I work as a freelance character rigging TD, specializing in face rigging, cartoony characters and Python scripts and tools for animated productions in Maya. I also dabble in procedural art and game programming in Houdini, TouchDesigner and Unity3D.
You can find some of my older blog posts and tutorials on Maya and rigging at http://chrislesage.com/blog/